Our bins were custom designed and built with our customers in mind.  All of our bins have walk-in barn-style doors for easy access with a dolly or wheelbarrow. Our bins are narrower than most which make them perfect for residential use. With our compact truck and residentially friendly mini bins, we have the maneuverability to fit in tighter spaces.
We want to make sure your project goes as smoothly and safely as possible with top-quality service and top-quality equipment.  Whether you're  building it up, or tearing it down, we've got you covered with bins that are just the right dimensions.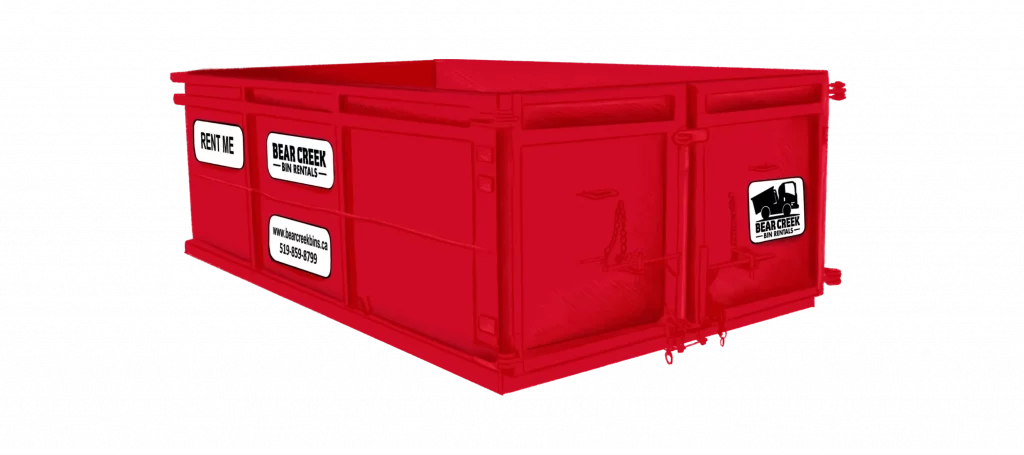 4.5′ wide x 2.5′ high x 10′ long
Ideal for heavy material such as dirt, sand, gravel, sod, or concrete. 
Rental Fee $320.00 + HST
Dumping Fee for Clean loads of concrete, dirt, sand, gravel or asphalt included in cost  – Flat Rate
6′ wide x 3′ high x 10′ long
Ideal for a medium-sized renovation such as a small kitchen or bathroom. A great size for a spring clean out of your basement too!
Rental Fee  $225.00 + HST
Dumping Fee $110.00/tonne +  HST (1 tonne minimum charge)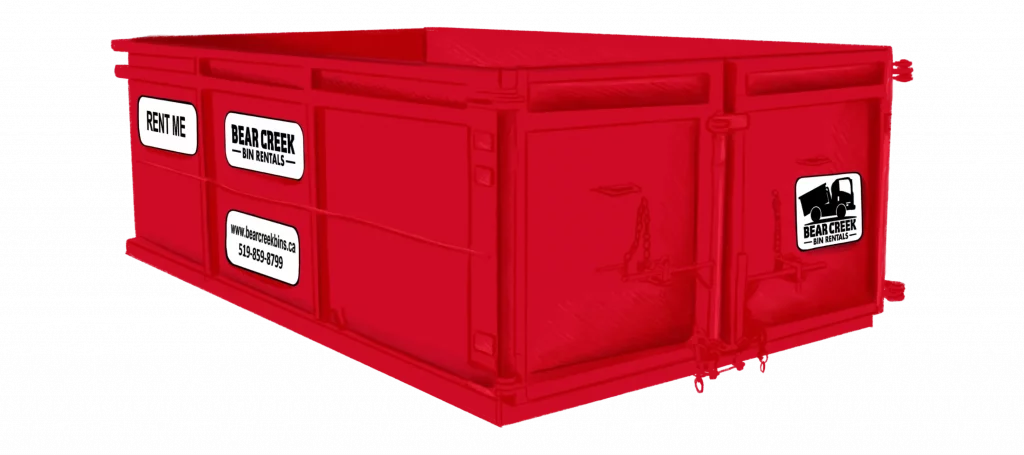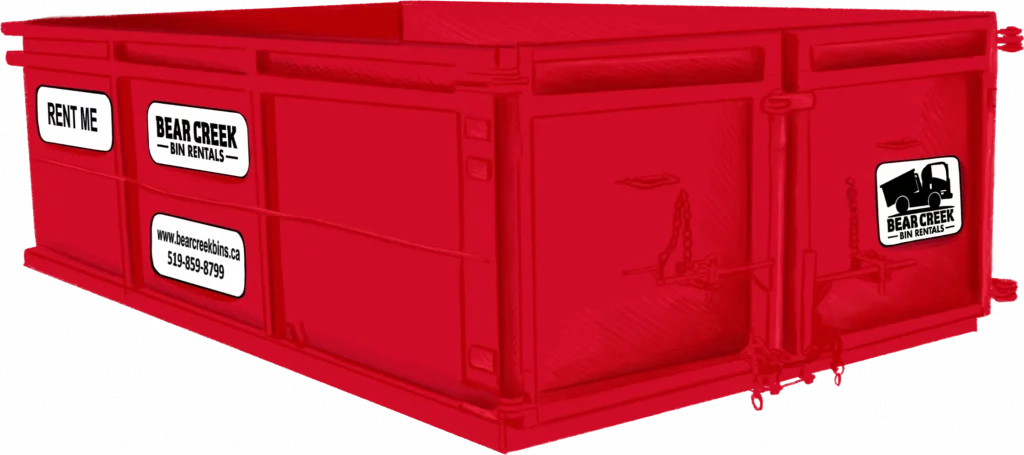 8′ wide x 4.5′ high x 10.5′ long
Our most popular bin.
Ideal for a larger renovation project or the perfect size if you are moving to a smaller home and need to downsize.
Rental Fee  $225.00 + HST
Dumping Fee $110.00/tonne +  HST (1 tonne minimum charge)
At Bear Creek Bin Rentals we are committed to servicing the smaller communities surrounding London.
Ailsa Craig, Arva, Birr, Bryanston, Coldstream, Delaware, Denfield, Ilderton, Kilworth, Komoka, Lobo, London – Hyde Park, London – Masonville, London – Sunningdale, Lucan, Mt Brydges, Nairn, Parkhill, Poplar Hill, Strathroy, Thorndale
Liquids of any kind
Asbestos
Tires
Food Waste
Empty Paint / Oil Cans
Propane tanks
Household (curbside) Waste
Fluorescent Lightbulbs
Chemicals
Dead Animals
Medical Waste
Refrigerant based appliances (refrigerators, freezers, air conditioners, dehumidifiers)
We can help to properly dispose of your junk or waste. Click the order online button to book your bin rental or click the contact us button to see the various ways you can reach us!